Here's the way the old house looked in 2009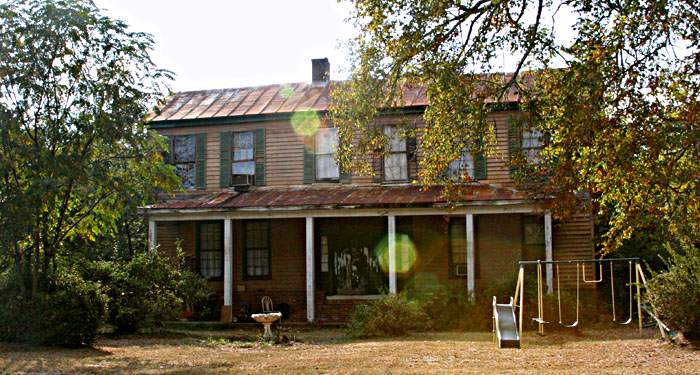 But in 1971, the place was really rockin'.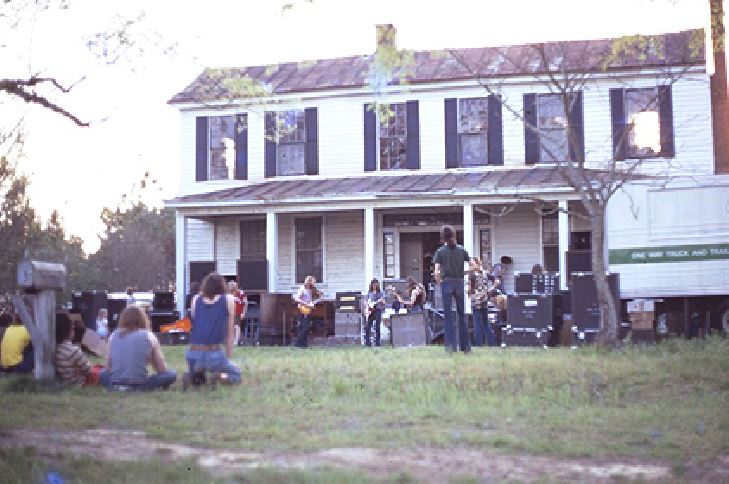 Some members of the southern rock band 'Cowboy' had signed with legendary
Capricorn Records of Macon, GA. Duane Allman had recommended the band to
Phil Walden. During his career, Phil also signed: The Allman Brothers Band,
The Marshall Tucker Band, Wet Willie, and others. Cowboy had opened for
the Allman Brothers and band mates knew each other well.

Some members of the band, Cowboy, were living in an old mansion in Bleckley
County, about an hour's drive from Macon. The Allman's had bought a new P.A.
and wanted to test it. The old home was in a remote farming community where
they could crank the new equipment without bothering too many people. A
message on Facebook says that farmers for miles around wondered where the
'racket' was coming from. Scott Boyer of Cowboy took the Allman Bros. photos.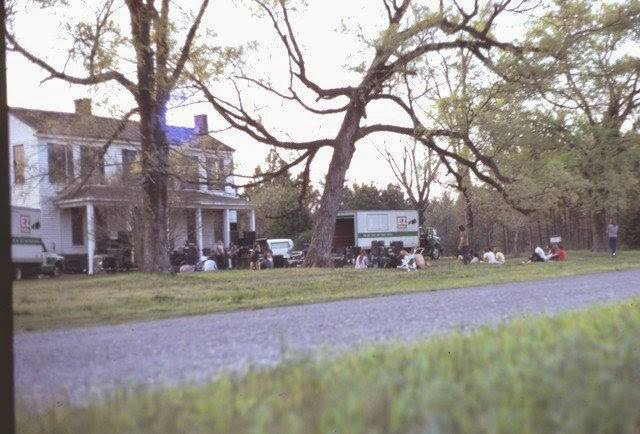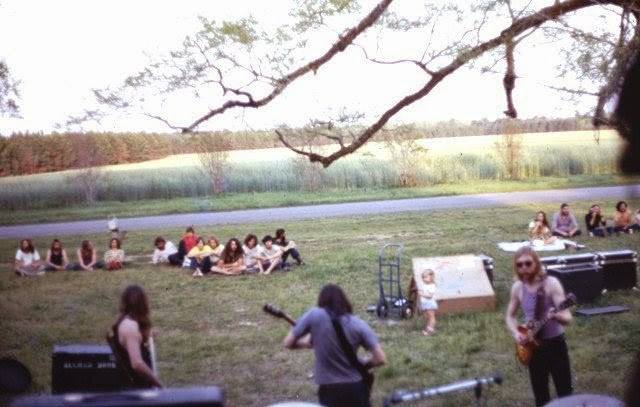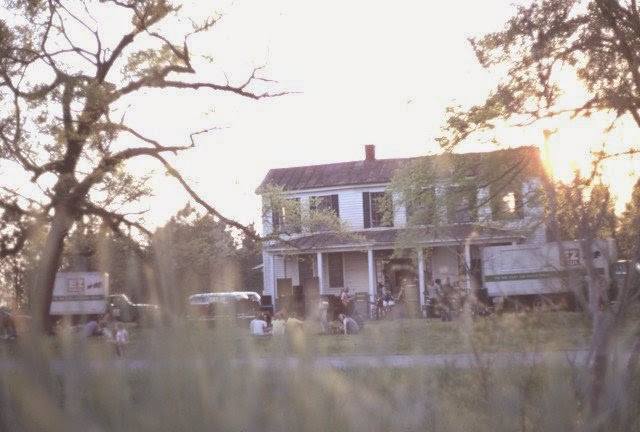 Sadly, the old house fell into disrepair. Here's what it looked like a few years ago
when I first saw it.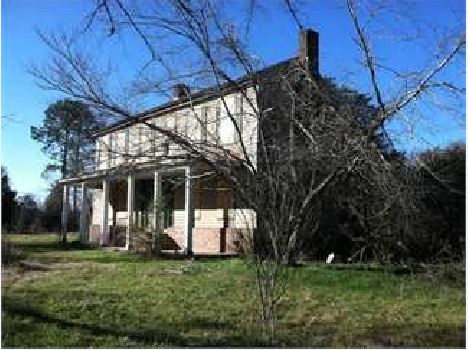 A photographic history of the county said the old mansion was once called the
Walker Home. It was built in 1823. I'm guessing termites got it or something.

It went up for sale, someone bought the lot and tore the old home down.
The historic site of the Allman Bros. impromtu concert of 1971 is now a vacant lot.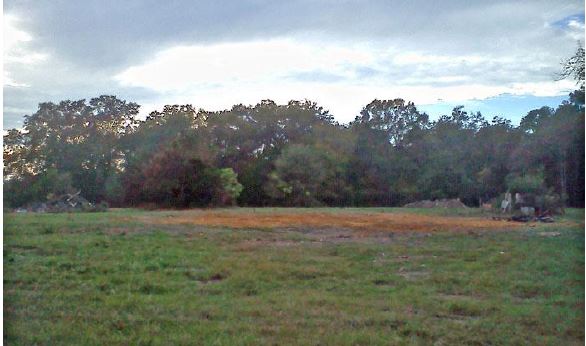 a